CaribbeanJobs.com FAQs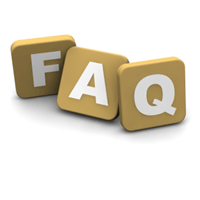 Who are we?
Is there a cost for using CaribbeanJobs.com?
Is CaribbeanJobs.com an employment agency?
How many companies use CaribbeanJobs.com to advertise their vacancies?
How successful is your website for companies advertising vacancies?
How do I search for a job?
What is the Career Manager?
Is CaribbeanJobs.com involved in the hiring process beyond this point?
Is my CV/information secure? Will my information be sold/disclosed to any third parties?
I applied for Job 'X' on your website. Why was I not successful?
How can I contact CaribbeanJobs.com?
Who are we?
CaribbeanJobs.com is the #1 Online Recruitment Website in the Caribbean. We have offices on 4 islands: Trinidad, Jamaica, Barbados and Antigua and cover the majority of the Caribbean region. We are part of the successful international Saongroup.com, the fastest growing online recruitment advertising business in the world. CaribbeanJobs.com was launched in October 2005.

Is there a cost for using CaribbeanJobs.com?
Everything on CaribbeanJobs.com is absolutely FREE of charge for jobseekers.

Is CaribbeanJobs.com an employment agency?
No, we are not a traditional Employment Agency. We are simply a forum for Employers and Jobseekers to meet!

How many companies use CaribbeanJobs.com to advertise their vacancies?
To date over 700 companies have used CaribbeanJobs.com to advertise their vacancies. This number increases every day.

How successful is your website for companies advertising vacancies?
Our site is extremely successful for companies filling their vacancies. In fact once a company advertises with us they generally continue their subscriptions. Please see the Clients Testimonial Page on our site!
http://www.caribbeanjobs.com/Recruiters/Testimonials.aspx

How do I search for a job?
The process begins when Companies advertise their vacancies on our website. After the vacancy is posted, jobseekers can log on to the homepage and search jobs by category, location, company and agency. Whenever a jobseeker finds a job they may be interested in and they meet the specified criteria of the employer, they can simply apply right from the job page itself. This is done by uploading your resume, and clicking the submit button. Once this is done correctly your CV is sent directly to the company advertising the position and you will receive an email from CaribbeanJobs.com confirming that the process was successful.

What is the Career Manager?
The second method of using the website involves using the Career Manager feature on the website. The Career Manager allows jobseekers to create a personalized account on the website. After this account is created, the jobseekers can proceed to upload their CV to CaribbeanJobs.com CV Database. Once the CV is registered in the database, Employers that are looking to fill vacancies can browse through the database and select candidates from there rather than posting an advertisement for a job vacancy.
In addition to the CV Database the Career Manager also includes Job Alerts. Jobseekers simply need to specify certain criteria about what types of jobs they are interested in. From that point forward an email will be sent to the jobseekers anytime relevant jobs that meet the criteria of what the jobseeker has specified becomes available. It is an efficient and effective means of keeping awareness of new job postings.

Is CaribbeanJobs.com involved in the hiring process beyond this point?
No. Whenever jobseekers submit their CV through CaribbeanJobs.com it is sent directly to the employer who posted the vacancy. We have no control over what happens after this point.

Is my CV/information secure? Will my information be sold/disclosed to any third parties?
CaribbeanJobs.com will not disclose your details to any third party. We are dedicated to maintaining a safe and secure environment and have been without any security incident or violation since the inception of the website.

I applied for Job 'X' on your website. Why was I not successful?
We are simply a means of locating jobs and making sure your application reaches the relevant personnel within the company you are applying to, in the shortest time period possible. It is up to the employer to respond to you accordingly and the reality is that all employers have different ways of handling applications. Smaller companies may choose to respond to you via email, some larger companies might have automated replies, and some companies may not respond at all. In other words, we have no control over which candidates are selected, or which candidates the employers choose to respond to.

How can I contact CaribbeanJobs.com?
You can email us at info@caribbeanjobs.com for any information that you may require. If you are an employer interested in using our services, then call us at 399-9977 and ask to speak to any of our dedicated Account Managers who will gladly assist you. Furthermore, any questions that you may have can be posted on our official Facebook fan page at http://www.facebook.com/caribbeanjobs and a CaribbeanJobs representative will be sure to get back to you in a timely manner